Brandeis University
Where Technology and Healthcare Meet
Become a Leader in Informatics

Master of Science in Bioinformatics and Master of Science in Health Informatics: 15% per course tuition discount* To learn more about Brandeis University's acclaimed online degree programs, a Master of Science in Bioinformatics or a Master of Science in Health Informatics, please fill out the following fields.
---
Loading...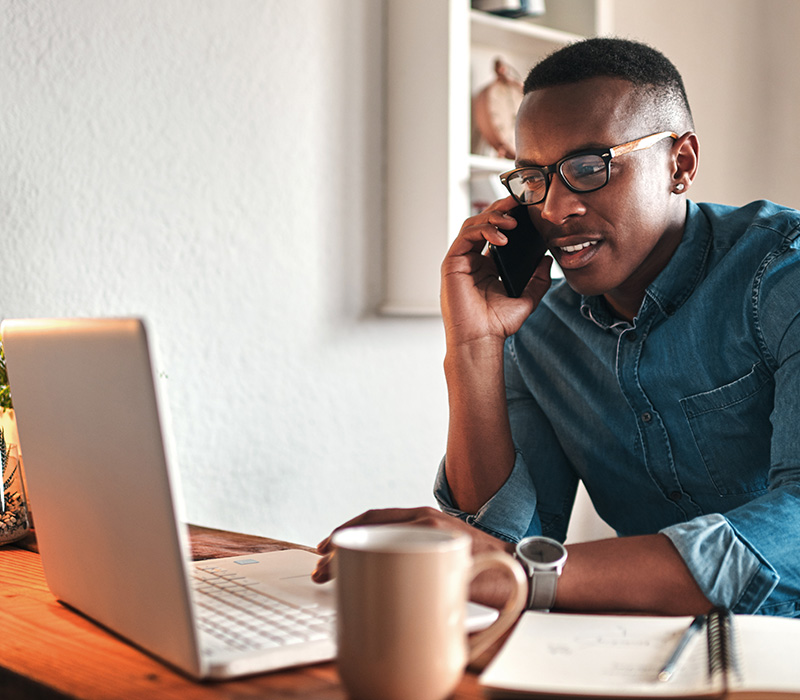 Overview & Benefits
The online Master of Science in Bioinformatics and the Master of Science in Health Informatics present the unique opportunity to blend the latest techniques in two growing fields — healthcare and information technology — into one valuable, professionally focused program. Both programs are designed to accommodate students from a wide variety of backgrounds in healthcare, medical research, and IT, offering specialized insight into the expanding field of informatics. The MS in Bioinformatics and MS in Health Informatics are both official STEM-designated degree programs. Whether you're seeking to lead medical research teams or help healthcare professionals index and access essential patient data, we encourage you to learn more about our online programs. We'd be happy to help you find the one that best suits your professional goals.
Corporate Partner Benefits
At Brandeis University, we're proud to offer a 15% per course tuition discount to partner employees and their family members.
To learn more request more information via the form above.
Expertly Apply Technology to Medical Research
As technology becomes more and more capable of managing and sorting immense fields of data, medical research facilities are seeking qualified individuals to help navigate the complex landscape of computational biology, a growing field that blends biological discoveries with advanced computing. The Master of Science in Bioinformatics, an official STEM-designated degree program offered by Brandeis University, is a specialized, professionally focused program comprised of courses examining critical elements of this exciting, expanding industry - from application development and data management to advanced principles in genetics. Students learn not only advanced analytical methods for complicated biological systems, but also how to process, store, analyze, and present the massive streams of data that medical and chemical research projects create. The program curriculum offers courses that explore a wide array of topics, including but not limited to:
Bioinformatics Scripting and Databases with Python
Molecular Biology, Genetics, and Disease
Biological Sequence Analysis
Biomedical Statistics with R
Mathematical Modeling for Bioinformatics
Molecular Profiling and Biomarker Discovery
Exploring New Career Opportunities
The online MS in Bioinformatics program is perfectly suited for professionals with technical or biology backgrounds looking to expand into biological research in a number of different environments. The curriculum is designed with the working world in mind, shaped by industry professionals to ensure that students develop the skills necessary to succeed in the field and become an essential asset to any analytical project.
Graduates can go on to confidently pursue leadership and research positions in bioinformatics and computational biology across both the private and academic sectors in the following fields:
Pharmaceuticals
Medical devices
Immunology
Genetics
Bioengineering
Research
Positions in the field can vary greatly, with some emphasizing engineering and software development and others taking up a more research-oriented, scientific role, or an exciting blend of both. This makes a career in bioinformatics incredibly dynamic, with a great deal of room for challenges and new opportunities.
Learn more about the program by filling out the form to request more information.
Build Information Systems That Improve Patient Care
With legislation requiring that medical records be kept in digital form, the healthcare field is pursuing expert professionals with not only a complete, thorough knowledge of medical data regulations, but also a keen aptitude for implementing efficient, effective IT solutions that improve patient care. Brandeis University's Master of Science in Health Informatics program can help professionals with clinical, technical, and managerial backgrounds develop their practical experience with information systems into a more specialized skillset, exploring the nature of technology's impact on healthcare. The MS in Health Informatics is an official STEM-designated degree program.
The rigorous curriculum covers the following areas, among others:
Electronic health records
Legal issues
Advanced data analytics
System security
Emerging technologies in informatics
Clinical business issues
Project management
Students of the program develop a strong proficiency for the "language" of the field, learning to navigate the rules of medical data use and help doctors and nurses find the most immediate, relevant patient information possible. The program is designed with a strong emphasis on the development, assessment, and management of IT solutions, but also integrates important "soft skills" in communication, presentation, and critical thinking that can be highly valued in leadership roles.
Career Paths in Health Informatics
IT professionals with a thorough understanding of the healthcare field are in demand across a variety of medical environments – both clinical and academic. Graduates of the program can go on to apply their multi-dimensional expertise to the following positions within the healthcare field:
Patient care informatics analyst
Electronic Health Record trainer
Clinical data analyst
Clinical IT leadership
Chief Medical Information Officer
Learn more about the program by filling out the form to request more information.